Welcome back for another week's challenge from Perfect Sentiments!
Labor Day is just around the corner! For many, that means that the end of summer has arrived, and the school season has begun. Our challenge to you is to you is to create a card with either a "Summer" theme or a "Back to School" theme. Don't forget to include your sentiment on the front!!
Lets inspire our little learning ones!!
This weeks challenge is sponsored by: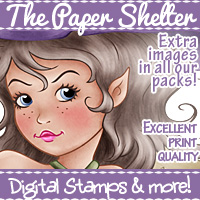 One randomly drawn winner will win a $20 gift certificate to the Paper Shelter!! Good luck to you!!

Here is my design:
I cannot wait to see your creations!!
As always, enjoy!!